Prisons Directorate is headed by the Inspector General of Prisons assisted by Dy. Inspector General of Prisons (top most post for the Prisons Service), Asst. Inspector General of Prisons and Superintendent. Prisons Directorate is located in the heart of Aizawl City at Dawrpui near Aizawl Police Station. The offices of IG Prisons, DIG Prisons, AIG Prisons and Superintendent are all accommodated in the directorate. All Jail administration is carried out from from this Headquarters office building since 23/3/1990.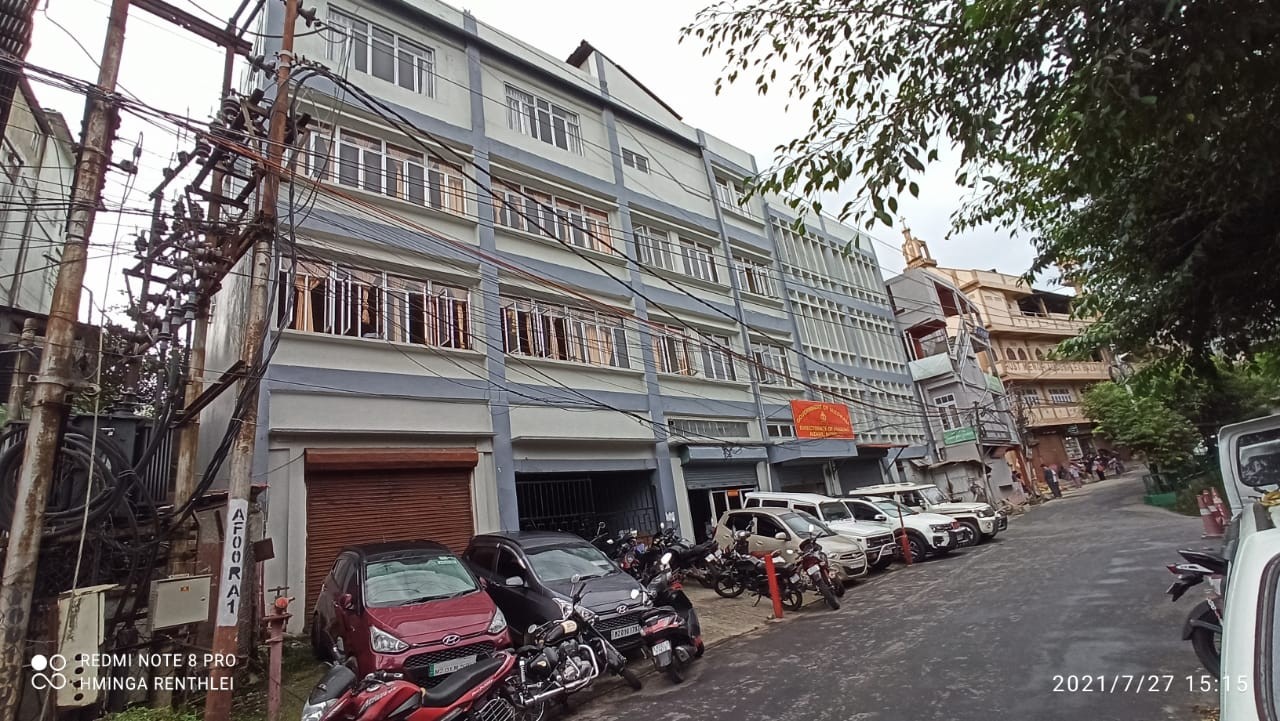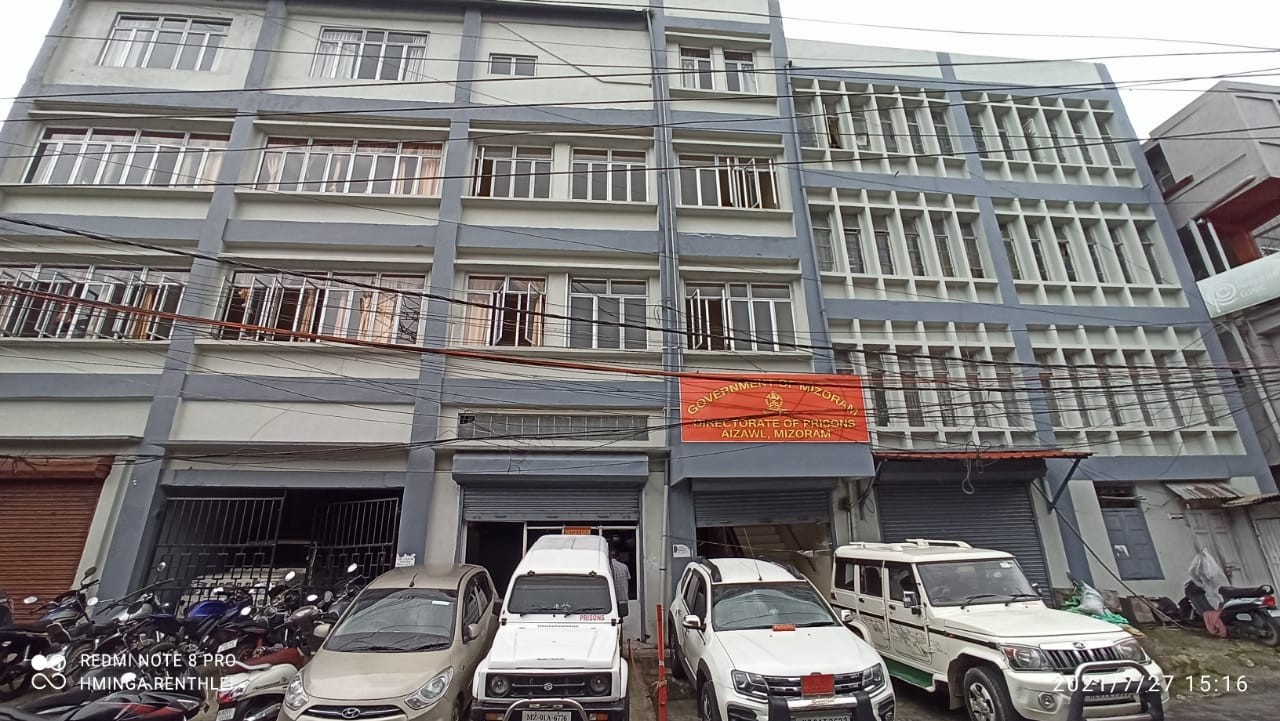 List of officers in the Directorate of Prisons is as under:
Sl.

No,

Name of post

Incumbents

Contact No.

1

Inspector General of Prisons

Pu Lalnunhlua, MCS

9436141853

2

Dy. Inspector General of Prisons

Vacant

3

Asst. Inspector General of Prisons

Pu Lalrosanga Chhangte

9856282253

4

Superintendent

Pi Jennifer Chongthu, MSS

9436701622
The following is the staff strength of Directorate of Prisons as on 1.9.2021 : -
Assistant - 2

UDC - 5

LDC - 6

Steno - 1

JE - 1

H/Pharmacist - 1

H/Warder - 1

Warder - 6

Driver - 3

D/Rider - 1

Peon - 7

PE Warder - 5
There are 10 (ten) Jails in Mizoram and the responsibility of the Directorate is to look after all these Jails in Mizoram regarding Prisoners Diet, reformation and correction of prisoners, improvement of jail infrastructures etc.
MISSION AND OBJECTIVE
To provide for safe and secured custody of prisoners of all types committed to prison by the courts.

To provide for Basic Minimum facilities to prisoners to maintain human dignity and rights.

To provide for reformation of prisoners and safe rehabilitation to free society from social offences, crimes etc. after prisoners are release from the Jail.
Crime is an anti-social act that it is the task of the prison official to deal with the offender that he and others may deter from the commission of such acts in future. The Prison objective should be to effect a reformation in the character of the criminal as will fit him again to take place in society and to become a useful citizen after release from the jail. The Prison staff from the Jailor down to the Warder, should be recruited with care and maintain faithful service. The prisoners should be brought under such humanizing and improving influences as will not only deter them from committing further crimes but will also result in real reformation of their character.
MAIN SERVICES/TRANSACTION
Safe detention of Prisoners

Release of Prisoners

Arrangement of interview of prisoners with their relatives and friends.

Procurement of stocks including wholesome and hygienic food to prisoners

Providing vocational Training to Prisoners

Providing Moral Reformation and Recreational Activities to prisoners in collaboration with NGOs
GRIEVANCES REDRESSAL UNDER RTI ACT, 2005
Sl.

No.

Name of Authority

Email

Contact No.

1

Pu Lalnunhlua

Department Appelate Authority

9436141853

2

Pu Lalrosanga Chhangte

SPIO

9856282253
The respective Jails are as follows :-
| | | | |
| --- | --- | --- | --- |
| Sl.No. | Name of Jail | Name of Jail Superintendent | Contact No. |
| 1 | Central Jail, Aizawl and Women Jail, Aizawl | Pu T. Ramzauva | 7085929432 |
| 2 | District Jail, Aizawl | Pu Zosangliana | 9612163663 |
| 3 | District Jail, Lunglei | Pu C. Lalbiaktluanga | 9862903028 |
| 4 | District Jail, Siaha | Pu HS Zosangliana | 9862766756 |
| 5 | District Jail, Champhai | Pu HC Lallianvuta | 9862705929 |
| 6 | District Jail, Kolasib | Pu Thuthlungropuia | 9862368223 |
| 7 | District Jail, Lawngtlai | Pu HC Hratliana | 8787310922 |
| 8 | District Jail, Serchhip | Pu Laldingliana Chinzah | 8118921981 |
| 9 | District Jail, Mamit | Pu Lalbiakdika | 9436144348 |
Other information and details of the Directorate can be seen in the official website of Prisons Department : prisons.mizoram.gov.in/

ORGANIZATION CHART